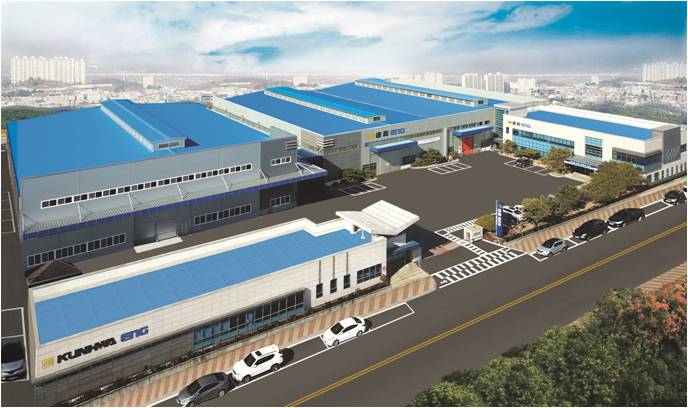 We would like to express hearty welcome to Kunhwa EnG.
Based on its accumulated technology and experience, KUNHWA EnG has been manufacturing Rubber products and
Aluminium Diecasting since 1965 by the name of "Kunhwa" with specialized and advanced technology.
We are doing our best for new material development and analyzing customer's need.
In order to globalize the automotive industry, Kunhwa EnG has established overseas affiliates in China, India, and
Mexico to strengthen its global competitiveness and dream of leaping into the global market through securing future
technologies. We are doing our utmost to improve quality by prompt responds to changes in demand with the attitude of creation and challenge.
We promise that KANWA EnG, the leading company in the automotive field, will be a reliable partner who will be the
foundation for the growth and development of the auto industry and will always be with you.
Thanks